RPM Events & Décor Company believes that through strong partnerships with the South African government, they can create much needed job opportunities for South Africans.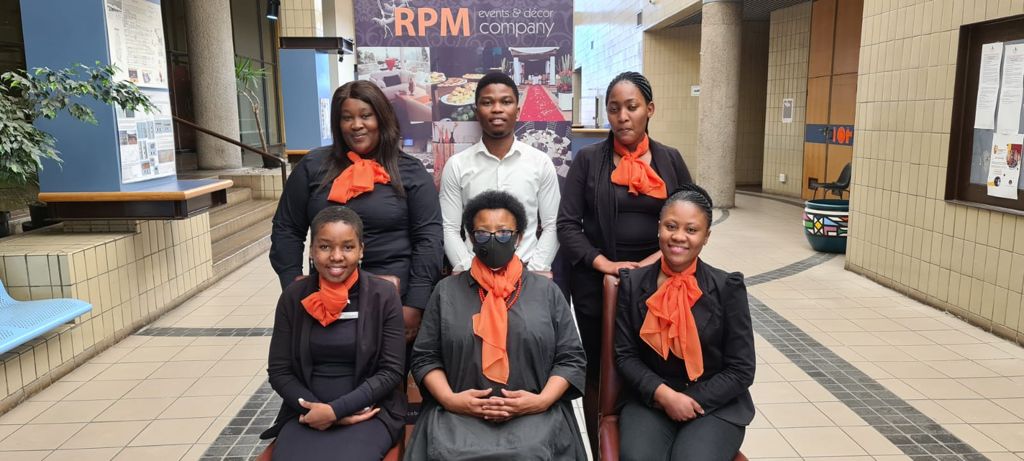 RPM Events and Décor Company (Pty) Ltd has been offering an internship programme to the youth of South Africa for more than 15 years. We offer hands-on skills training within our organization ranging from telephone answering, receptionist, waitressing, administration, bar services and customer care within the hospitality industry. This valuable specialist training offered by an employer to potential employees, called interns, who work for a fixed period of time opens doors for many students or interns. The duration of the internship program is a year before we let our interns go. This may vary from institution to institution, as we work with various academic institutions.
RPM Events works with various academic institutions, private sector and government. For the past 5 years Tshwane University of Technology has been sending their students who study events management, Tourism and Public Relations to do their internship programme at RPM. Afrika Tikkun who are funded by Absa and the International Hotel School based in Pretoria, have also sent us interns in 2020.
Brief Internship Program Structure:
The interns are provided with a coordinator who oversees the development and implementation of an internship program. The coordinators assist interns to various departments, and manage the site supervisors. The coordinator also acts as a liaison between the company and the educational institution.
We also provide a site supervisor who directly supervises and interacts with the interns, reports to the internship coordinator.  The site supervisor is responsible for assigning and managing the day to day activities of the interns, evaluating their performance, and providing progress reports to the internship coordinator.
How many youths are involved?
We currently take from 10 to 15 individuals, depending how busy our company is.  With the advent of Covid-19 this number may be reduced to 6 – 10 interns.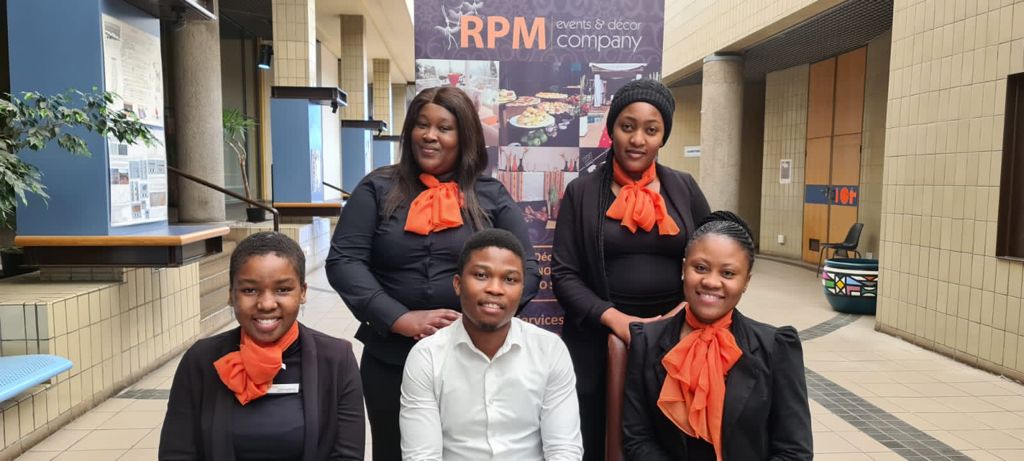 Benefits to the Youth
Gain valuable work experience
Explore a career path
Give themselves an edge in the job market
Develop and refine skills
Receive financial compensation
Network with professionals in the field
Gain confidence
Transition into a job
To enable students to gain relevant experience working within the Hospitality and/or Tourism industry that will complement their classroom theory.
To enable the students to gather information and experience to both enrich and enhance the learning process.
To assist in the decision-making process of the student in relation to which management direction they wish to pursue.
To establish useful contacts for their future employment/business.
The RPM Internship has opened my eyes to the ins and outs of the restaurant and eventing industry, from a back-end perspective. I've learnt about what it takes to make an event successful, and have been given an opportunity to work in various positions within the company, which will definitely look good on my CV once my internship ends and I'm job hunting.
My favourite areas to work in have been catering and bar management, as I'm able to work with my two favourite things, food and people.
One of the highlights of this program is that Ms Motloba always keeps her door open so it's always easy for us to go to her for advice or mentorship requests. Her advice will come in handy for those interns who want to go into the eventing and catering/restaurant industries.