RPM Events & Décor Company believes that through strong partnerships with the South African government, they can create much needed job opportunities for South Africans.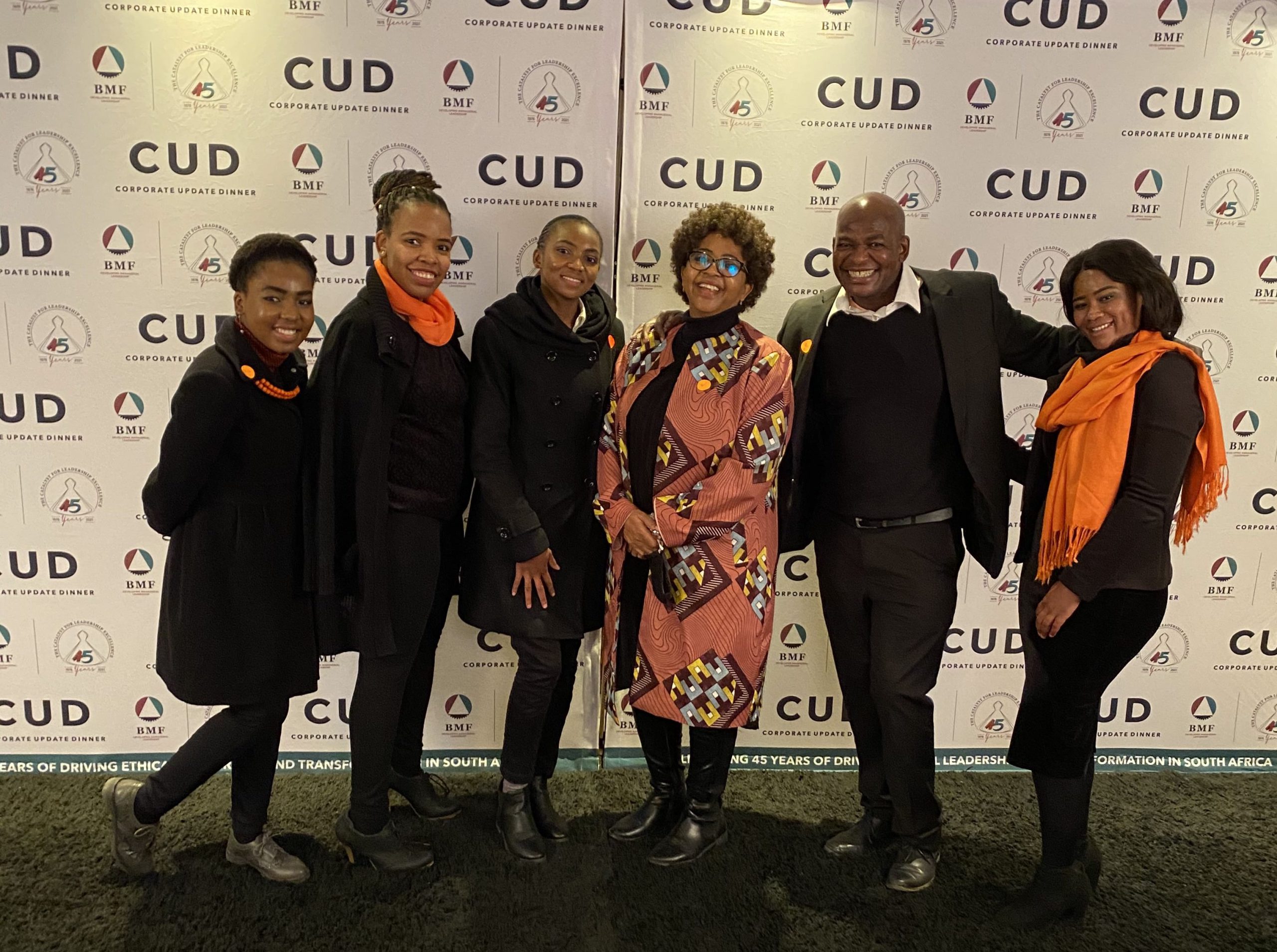 RPM Events and Décor Company (Pty) Ltd is a 100% wholly-owned black female medium entity located in Pretoria, South Africa. As our name advocates, we provide an array of services ranging from the smallest social event to the largest corporate events. We are not simply your run off the mill type of Events Company but, we exist to always go the extra mile for all our clients, irrespective of their budget. We provide Project Management Services; Catering Services; Equipment Hire Services; Canteen, Food Supply and Provision Services as well as the Audio Visual Equipment Hire Services. We currently manage the Ditsong National Museum of Cultural History's Hospitality Services, which includes the management of the restaurant. Our clientele ranges from corporate clients, government, civil organizations and private clients. As a one stop shop event management company, our offerings range from Intimate Workshops, Mega International Summits, Customised Conferences, Book Launches, Exhibitions and Bespoke Weddings and Birthdays.
From a one-woman garage business established in 2003 by owner and Founder and Executive Director Mrs Rakgadi Motloba, we have grown to become probably the "company of choice" in the events industry due to our expertise in customising events – big and small. Our better local knowledge of the meetings, conferencing and decor hire sector, differentiates us from all others as we always add our own flair that always leave our clients in awe of our work and ingenuity.
Over the past 17 years, we have built incredible exposure and relationships with suppliers, entertainers, local celebrities, designers, venue owners and events hosts. This experience in the Events Industry has seen us designing and managing over hundreds of events, which we have either executed by ourselves or partnered with a number of suppliers, contractors as well as our many associates, with whom we work on a regular basis, as and when required. 
As a one stop shop event management company, our offerings range from:
Intimate Workshops
Mega International Summits
Customised Conferences
Book Launches
Exhibitions
Weddings
Birthdays.
Through this diverse basket of services, we are able to turn around quickly for any size of an event. One of our major unique selling propositions is that our clients are able to deal directly with management, for swift decisions making and better customised hosting service.
In addition to hosting events, we have invested substantially on a warehouse facility, which supplies hotels, lodges, events companies and the public in general, which also encompasses equipment hire services. This division of the business currently provides services to reputable five-star hotels on a regular basis. We therefore intend to grow our competitive edge in this ever changing industry through constantly innovating and building viable partnerships.
Our Vision:
Our vision is to become one of the leading one stop events management companies in South Africa and the whole African Continent, based on the intimate and attention to detail we offer to our clients.
Our Values:
Customer Satisfaction: Meeting our clients' expectations by delivering on our promises.
Integrity: We believe in honest business dealings, transparent communication and accurate estimations in our quotations.
Reliability: We have been able to perform and maintain our functions within agreed time frames, budgets and circumstances.
Our Mission:
Our mission is to be the most reliable, creative and trustworthy event planning and management company in South Africa and the African continent in general.
Our People :
As much as we are about quality service and efficient delivery of eventing and hospitality services, we are above all else, about serving people. We have an array close to 100 talented individuals that we work with either on a permanent basis, consultancy or part-time basis in our quest to realise our dream and vision.
Since our inception in 2003, our main objective has always been centered around adding value, fostering service excellence and changing the lives of those that we work with. Our other objectives that we strive to attain everyday include but are not limited to:
To provide all our suppliers to benefit from our events by empowering them.
To achieve and maintain a high degree of customer confidence and satisfaction by continuously upgrading ourselves as per market trends, service performance and prompt attention to customer needs.
To empower young and upcoming youth in the Hospitality Industry by providing them with employment opportunities, internship programmes or temporary employment.
We have managed some of the country's biggest events that include the following:
Ditsong National Museum of Cultural History Rebranding Launch
Association of Black Investment Professional (ABSIP) 20 Year Celebration
Black Business Council (BBC) Annual Awards, Conference and AGM
Black Business Council in the Build Environment 10th Year Anniversary Celebration
South African Women in the Construction Industry Annual Awards
Lesotho Development Corporation Stakeholder Relations Roadshow
Sefako Makgatho Health Services Canteen Management
Décor Services to Johannesburg Stock Exchange
Government Conferences via Ditsong Venue in Pretoria
Supplier of Catering Equipment to Sandton Convention Centre
Supplier of Décor Equipment to Protea Hotel
We have also created our own internal events, that aimed at giving back to all our clients such as Friday Jazz Sessions and RPM Events Annual Mother's Day, the latter being our flagship event of the year.
Our growth strategy hinges on our belief that there is strength in numbers. As a result, most of our success stories come from the strong and meaningful partnerships that we have built over the years with our clients, staff, suppliers, as well as strategic alliances and partners.
In the past three years, we have partnered with the Ditsong National Museum of Cultural History, wherein the key focus is to enhance the museum's facilities in order to maximize their functionality. We operate a fully-fledged three Star graded restaurant with bar facilities including managing conferences and events taking place at Ditsong.
Through this partnership, the museum has been able to generate additional income to maintain and upgrade the heritage facilities.
We believe that through partnership models of this kind, the various arms and legs of government can achieve the much aspirational goals of alleviating poverty by creating job opportunities for South Africans.
Our Credentials & Affiliations
As per the Government's Economic Transformation Policy, we are committed to genuine empowerment in South Africa, which is why we have worked hard to become a Level 1 B-BBEE contributor (100% black female ownership).
We are member of the following associations: 
Southern African Association for the Conference Industry ( SACCI)
Restaurant Association (RASA)
South African Chefs Association
All our staff members are drawn from previously disadvantaged backgrounds and receive constant training from within the company and through our training partners. The hostess crew attend an event briefing session prior to the commencement of any assignment. This is to ensure that they are able to go an extra mile in meeting the requirements of the client. Upon completion of the briefing session, our staff receive a comprehensive events pack outlining detailed information of their roles, client and daily itinerary. Also provided are branded name tags, site maps and a useful telephone contact list.